The Carson Tahoe Center for Wound Healing has been recognized since 2014 as a "Center of Distinction" for clinical excellence! This prestigious award distinguishes the Center for Wound Healing as one of the top wound care centers in the country and is only given to facilities that have achieved high standards in patient satisfaction, healing rates, outlier rates, and median days to heal. We're so honored to have received this award, as it reflects our commitment to providing the most advanced and compassionate care close to home. Click here to learn more.
Welcome to the Center for Wound Healing
Our doctors and staff offer compassionate, specialized care to help heal your wounds. Our wound care specialists also serve as a resource for your wound care management, providing a customized at-home wound care plan and education on how you can prevent new wounds.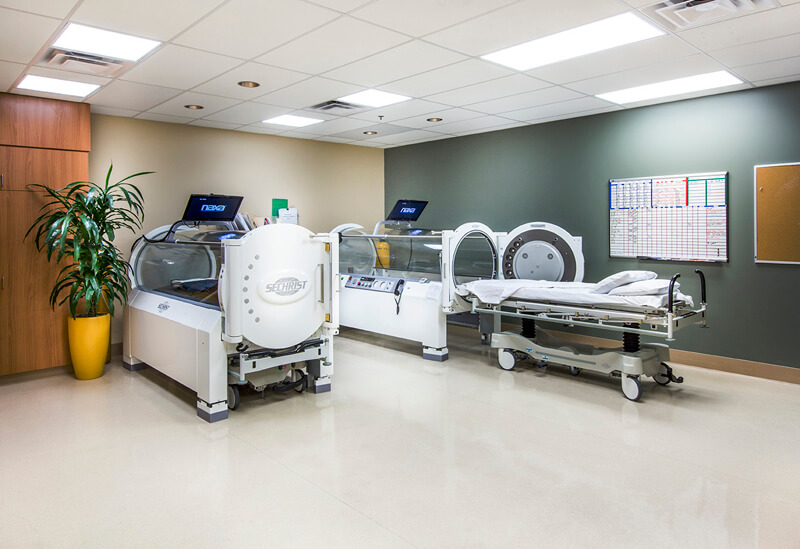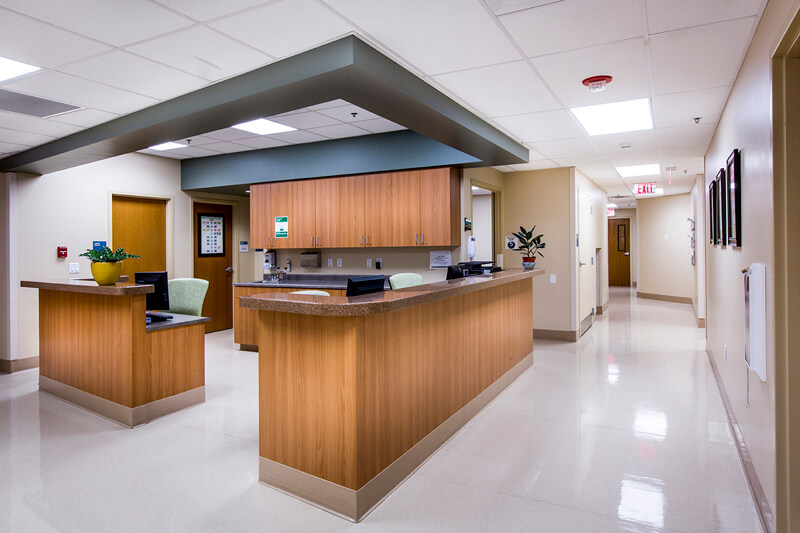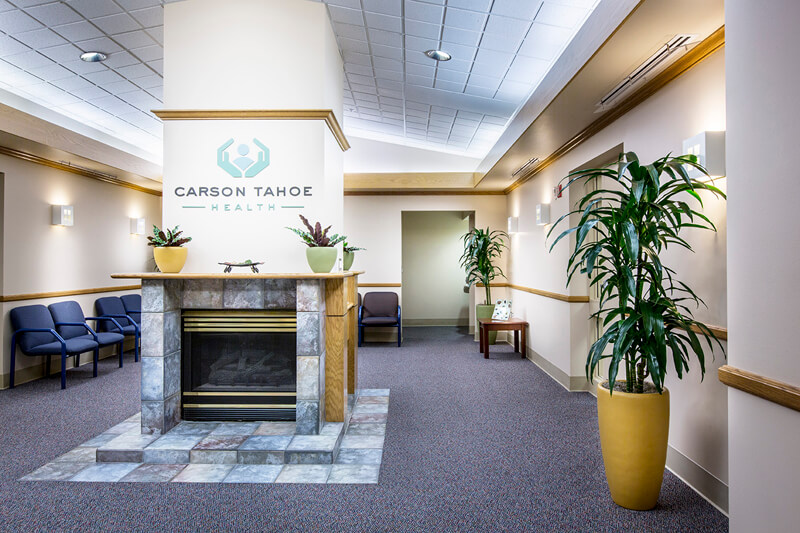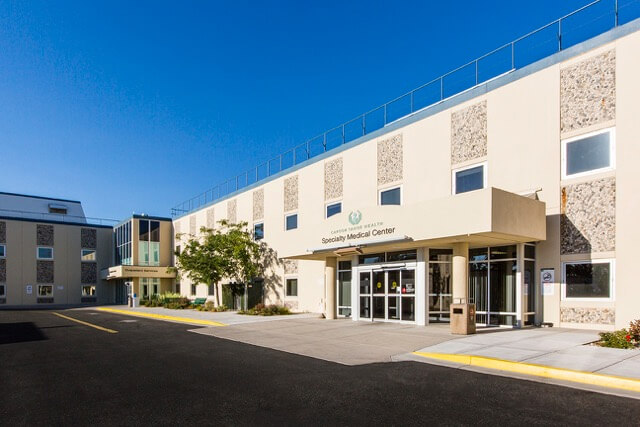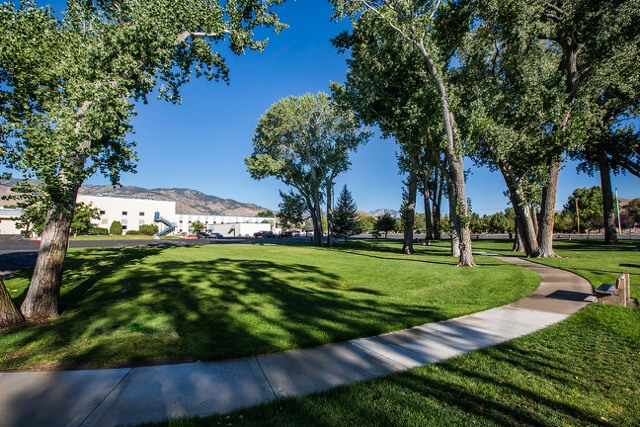 What is Wound Care?
Wound care consists of evaluating and treating non-healing wounds using advanced wound healing technologies as well as traditional medical and surgical therapies. The purpose of wound care is to prevent complications and preserve function. Your wound care physician and care team will determine the appropriate therapies for you and recommend a personal course of wound treatment.
Wound or Bone Infection Overview
Your skin protects the inside of your body from germs that cannot be seen. These germs can cause infection if you have a break in the skin, which if left untreated, can cause serious complications. You can also get osteomyelitis, an infection in your bone. A wound or bone infection can be hard to treat and may require an amputation. So, it is important for you to do everything you can to prevent an infection, as well as know the signs and symptoms.
Signs and Symptoms
Increasing redness around the wound
Warm or red skin
A red streak spreading from the wound
An increase in wound drainage
Pus or cloudy fluid draining from the wound
A foul odor or abnormal smell
Fever or chills
Increased pain
Tenderness at or in the area of the infected bone
Increased swelling around the wound
The wound gets bigger
The wound has blisters, black or brown dead tissue
The wound is slow to heal or re-occurs
Increased weakness
Risk Factors
Anyone can get a wound or bone infection, however, we recommend taking extra precaution if you have any of the following risk factors:
People with diabetes – All diabetics are at risk of developing a diabetic foot ulcer, or an open sore located on the bottom of the foot due to their increased risk of peripheral neuropathy, peripheral vascular disease, abnormal pressure on the foot, and impaired resistance to infection.
Children having a growth spurt
People with open wounds
People with a weak immune system
There are other risk factors the Center for Wound Healing can help with Hyperbaric Oxygen Therapy, and many are covered by Medicare/Medicaid and private insurance. Click here to learn more about Hyperbaric Oxygen Therapy.
Wound Healing Treatment
After finding the cause of the infection, your doctor may prescribe antibiotics (by IV or by mouth) and/or pain medications. You may be required to keep the infected area still and/or elevated, or you may need Hyperbaric Oxygen Therapy to treat the infection. Your doctor will also recommend specific dietary guidelines to help you heal.
What to Expect During your First Visit to Develop a Plan of Care that's Right for You
A physical exam and information about your personal and family medical history
Examination of your wound
If necessary, remove dead tissue in and around your wound
Teach you how to care for your wound at home using various wound management methods
Schedule further testing, if it is needed, during your wound healing process
Prevention
To help decrease your chances of getting a wound or bone infection, it is important to always ensure that before you (or anyone else) do anything with your wound:
Wash your hands for 20 seconds from the wrist down with water and antibacterial soap
Rinse well
Dry your hands with a CLEAN paper towel or towel
Rub your hands together quickly for 20 seconds
Only touch your dressing with clean, just washed hands
Use gloves if you have them
Keep urine, stool, and other body drainage away from your wound
Keep your wound away from animal feces, urine, and hair
It's time to heal.
Are you missing out on life because of a non-healing wound? The Carson Tahoe Center for Wound Healing can help. For people who have wounds that won't heal… pain, fear and an inability to get around can be a roadblock to an active and healthy life. Our comprehensive care program for non-healing wounds allows you to move past long term injuries, infections, and other types of cuts and lesions.
It's about you.
There are a variety of effective treatments available to repair non-healing wounds – and that's what the Carson Tahoe Center for Wound Healing is all about. Our team of wound care specialists, doctors, nurses, physical therapists and other medical professionals use the latest, most advanced treatments to help wounds heal so that you can feel better and get back to enjoying life.
There is good news!
Effective treatments are available to repair non-healing wounds – and that's what the Carson Tahoe Center for Wound Healing is all about. Our team of wound care specialists, doctors, nurses, physical therapists, and other medical professionals use the latest, most advanced treatments to help wounds heal so that you can feel better and get back to enjoying life.
It's about your Doctor
There are many medical conditions, even ones that you may not be aware of, that cause non-healing wounds. Following our team evaluation, we work with your doctor to develop a wound treatment plan. Treatment may begin during your first appointment.
It's about your treatment
Carson Tahoe offers the most advanced treatment options, including Hyperbaric Oxygen Therapy. Hyperbaric Oxygen Therapy helps improve your body's natural healing process and strengthens your immune system. Our services are physician-driven, utilizing proven clinical protocols and a disease management approach that is recognized as best practice in wound care. In addition, we provide easy access to the entire Carson Tahoe Health Network and over 240 board certified physicians.
Insurance Coverage
Many health plans cover wound care treatment. Coverage depends on your specific plan and any necessary referrals and/or authorizations that your plan may specify. Be sure to bring your insurance card when you visit our clinic. Scheduling an appointment is the first step to getting better. Feel free to call or ask your doctor to contact us.
Start healing today
Call (775) 445-5632 to make an appointment.
Make a commitment to keep your appointment.
Bring a list of your allergies and medications.
Bring your insurance card and forms.
If you have diabetes, bring your snacks, medications, and blood glucose monitor.
Center for Wound Healing Services
Peripheral Arterial Disease (PAD) and related Ulcer Wounds
Wound or Bone Infection
Locations
Carson Tahoe Specialty Medical Center
775 Fleischmann Way, 2nd Floor
Carson City, NV 89703
P: (775) 445-5632
Monday – Friday, 8 am – 5 pm
Map to Carson Tahoe Specialty Medical Center
Carson Tahoe Center for Wound Healing, Reno
Quail Medical Park
6630 S. McCarran Blvd., Building C – Suite 202
Reno, NV 89509
P: (775) 445-7545
Monday – Friday, 8 am – 5 pm
Map to Carson Tahoe Center for Wound Healing, Reno