Patient Portal
Carson Tahoe Medical Group is distributing a limited supply of the COVID-19 vaccine to eligible patients & MyChart users according to guidelines from the state. As Quad County moves through its incremental phases, we will work jointly with Carson City Health & Human Services and other organizations to help with the community vaccination process.
If you have MyChart and were identified as an eligible patient to receive the vaccine, you will see a message in your 'Health Reminder' Section on the Home Page. If you do not see appointment times listed, or if the appointment times don't work for you, please try again next week. New scheduling appointments will open weekly on Tuesday afternoons. Appointment availability depends on COVID-19 vaccine supply. More appointments are added as vaccine becomes available.
There is not currently a waitlist to receive the vaccine.
If you do not have our patient portal - please email

[email protected]

To learn more about COVID-19 vaccines, visit the CDC's webpage here.
For specific providers, locations, and more updated information on the governor's mandated tiered vaccination plan, including who is currently eligible for vaccination, visit gethealthycarsoncity.org
---
Connect with your doctor and manage your healthcare online, anytime.
MyChart is our new patient portal for all your Carson Tahoe Health & Carson Tahoe Medical Group needs. MyChart acts as a gateway to your complete health record. The secure online platform gives you convenient, 24-hour access to personal health information and can act as a quick resource for you and your provider assuring the best possible care experience. Having your medical information right at your fingertips puts YOU in control of your health. You will receive an activation code at the time of scheduling and when you check-in at a clinic. You may receive an activation code for MyChart as part of your discharge paperwork from primary care, urgent care, or any hospital visit. You can use one MyChart login to manage your health records for all providers that use Epic & MyChart. After you have activated your Carson Tahoe MyChart account, you can link other existing MyChart accounts you may have. Our support number (775) 445-6403 is available Monday - Friday (excluding holidays) from 6 AM - 8 PM and on weekends from 8 AM - 8 PM.
Please note: Although MyChart replaced our three existing patient portals (Follow My Health, CTMG, and CTC), your old data is available through Medical Records. We apologize for any inconvenience or confusion this may cause. Each patient portal was run through a different platform, so old data did not automatically transfer over. We recognize the importance of accessing your historical medical information, though, so please contact Medical Records and they'd be happy to assist you.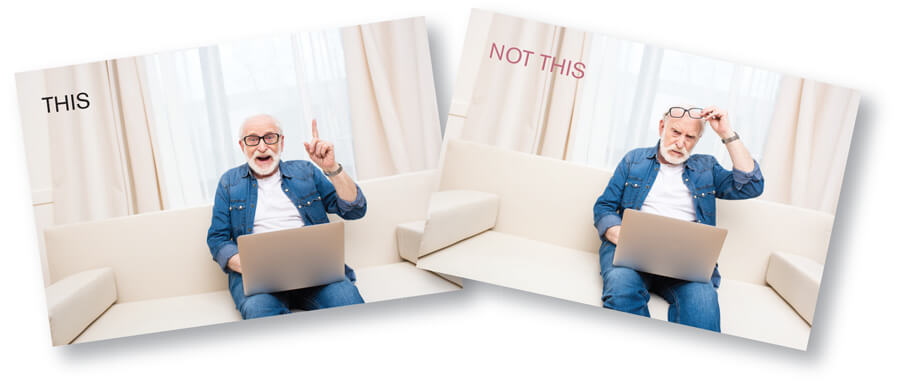 For services received
on October 10, 2020, to present:
Patient Transparency:
Carson Tahoe Health believes in patient information transparency, and we believe you deserve to see your information as soon as it's available. We will release ALL notes and results immediately to you so you may see some results even before your primary care provider. Please give your primary care provider two business days to review and let you know their thoughts.
Here are some notes and results that will be available to you:
Lab Results
Most are already immediately released
Some labs may be delayed

CT/MRI/PET advanced imaging results currently delay 7 days.

Common "minor abnormals" to expect

There are many results like "MCHC" and "MCV" that may show abnormal but are not clinically important. There are other results, like "ANA" that are really challenging to interpret and require reviewing other results and other information from your chart. Sometimes these are best discussed in person. Here is a link for more details http:xyzzy.com
Knowing all this, if you still have an immediate concern, you can send us a message or call our clinic to discuss. Otherwise, we would prefer that we discuss this at your next appointment.
Alternate method: Some clinics order test results to be done a few days PRIOR to appointment, so that results are reviewed DURING.
Future: ability to "opt put" result if likely harm to pt.

Radiology study or electronically via AVS (After Visit Summary)

CT scan, MRI, and PET reports can show new or re-occurring cancer.
These reports can also contain words that are hard to understand.
These reports can also show unexpected results.
We ALWAYS plan to review these results with you and decide on a plan together. We prefer to do this either in person, by video visit, or phone.
When possible, we will discuss the possible results with you BEFORE getting the test, and the next steps we would take with each result.
Some patients prefer to see their results online immediately and other patients may feel more comfortable waiting to discuss results when their provider is available at their next visit. As the patient, you can choose when to view your result.
If you have a concern that cannot wait, you can send us a message or call our clinic to discuss. Calling the clinic number after hours, you can reach the operator, who can get you in touch with the on-call provider for your clinic. It is of course better if you can wait to discuss this with the provider who ordered the test, who would know you best
Inpatient Notes
Includes H/P, consult, daily progress
Currently NOT released
MyChart Bedside (the inpatient app for My Health Connection will say:
We believe that sharing our medical progress notes with you helps us take better care of you and helps us to be a better team.
We ask for your patience and understanding as we share notes with you.
The most important document of your hospital stay is your Discharge Summary that will be available to you a few days after you leave the hospital. This summarizes your entire hospital stay.
During your stay, you may see a History and Physical, Operative reports (for any procedures or surgeries), daily Progress Notes, and the results of all you tests. Some results may be hard to understand.
Things can change quickly in the hospital with new tests and results. Your medical condition can also change quickly. Sometimes, the "progress notes" such as "TAV.R" meaning "trans-aortic valve replacement" or "SOB" indicating "shortness of breath."
If you have questions or concerns about what you read, we are happy to discuss them the next time we are on rounds or when we meet.
Learn More About MyChart:
Download the MyChart Mobile App:
MyChart integrates with the Apple Health app, which is available to patients with an iPhone running iOS 11.3 or later. The health records feature in the Health app makes it easy to access and visualize key parts of your health records, including allergies, conditions, immunizations, labs, medications, procedures, and vitals.