Carson Tahoe Health (CTH) could not provide the exceptional care that we do without our volunteers. Our friendly volunteers do everything , including - shuttle patients in the parking lot, assist patients in wheelchairs, guide visitors, and provide spiritual support, among many other important tasks.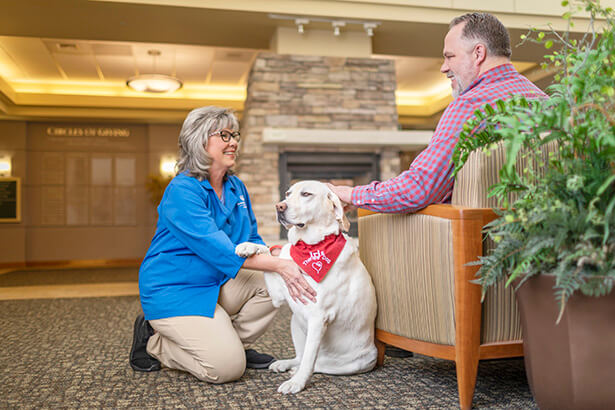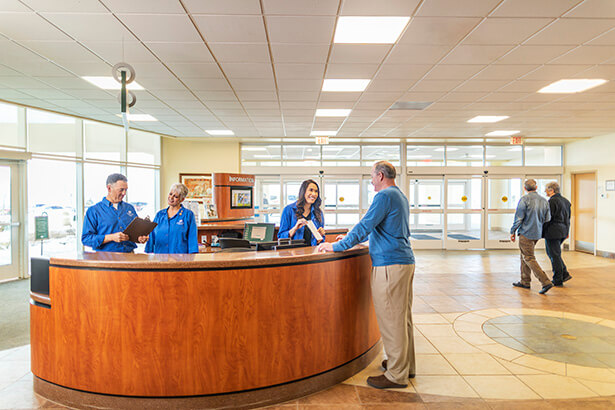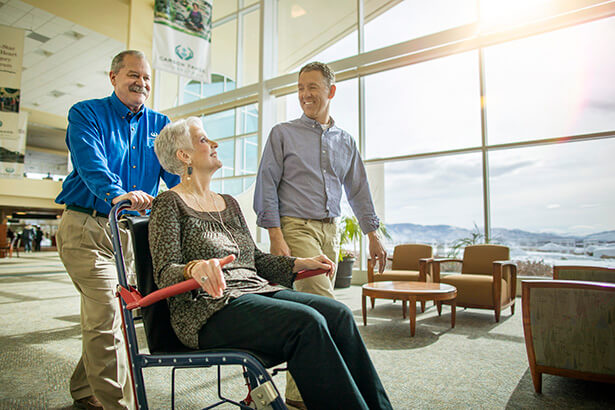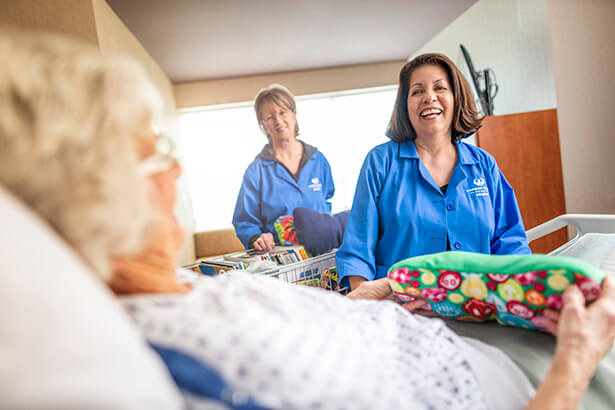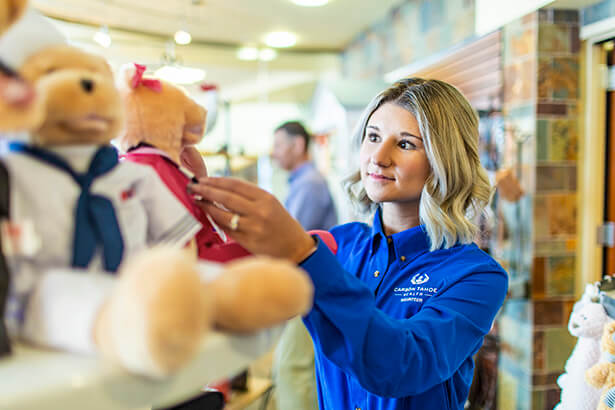 Some of the main types of volunteering include:
Admitting/Outpatient
Cancer Services
Spiritual Support
Emergency Department
Gift Shop
Clinical Areas
Pet Therapy
Information Desk
Family Waiting Areas
Shuttle Drivers
"TLC" Baskets
How to Become a Volunteer:
1) Volunteers must be 18 and over.
2) Submit a completed on-line application.
3) Attend a Volunteer Services orientation.
4) Complete an initial health questionnaire and provide proof of an MMR (Measles, Mumps, Rubella) immunization, two – 2 step Tuberculosis (TB) skin test and Flu Vaccination to the CTH Employee Health Team.
Committing to Being a Volunteer:
1) Be available to work at least one 4 hour shift per week.
2) Adhere to CTH's policies and procedures.
3) Wear with pride CTH Volunteer uniform.
4) Complete the annual Volunteer in-service training.
Benefits of Being a CTH Volunteer:
1) $10 Meal Voucher for each day you volunteer
2) Annual Recognition Luncheon
3) 10% discount in the gift shop
4) Complimentary lab vouchers
5) Complimentary flu vaccination
6) Invitation to special events throughout the year
7) Discounted services from CTH
Sign Up Today!
If you would like to join our exceptional team of volunteers, please fill out an application by clicking on the link below. You can also call (775) 445-8414. Please keep in mind that new volunteers undergo a background check.