Carson Tahoe Cancer Services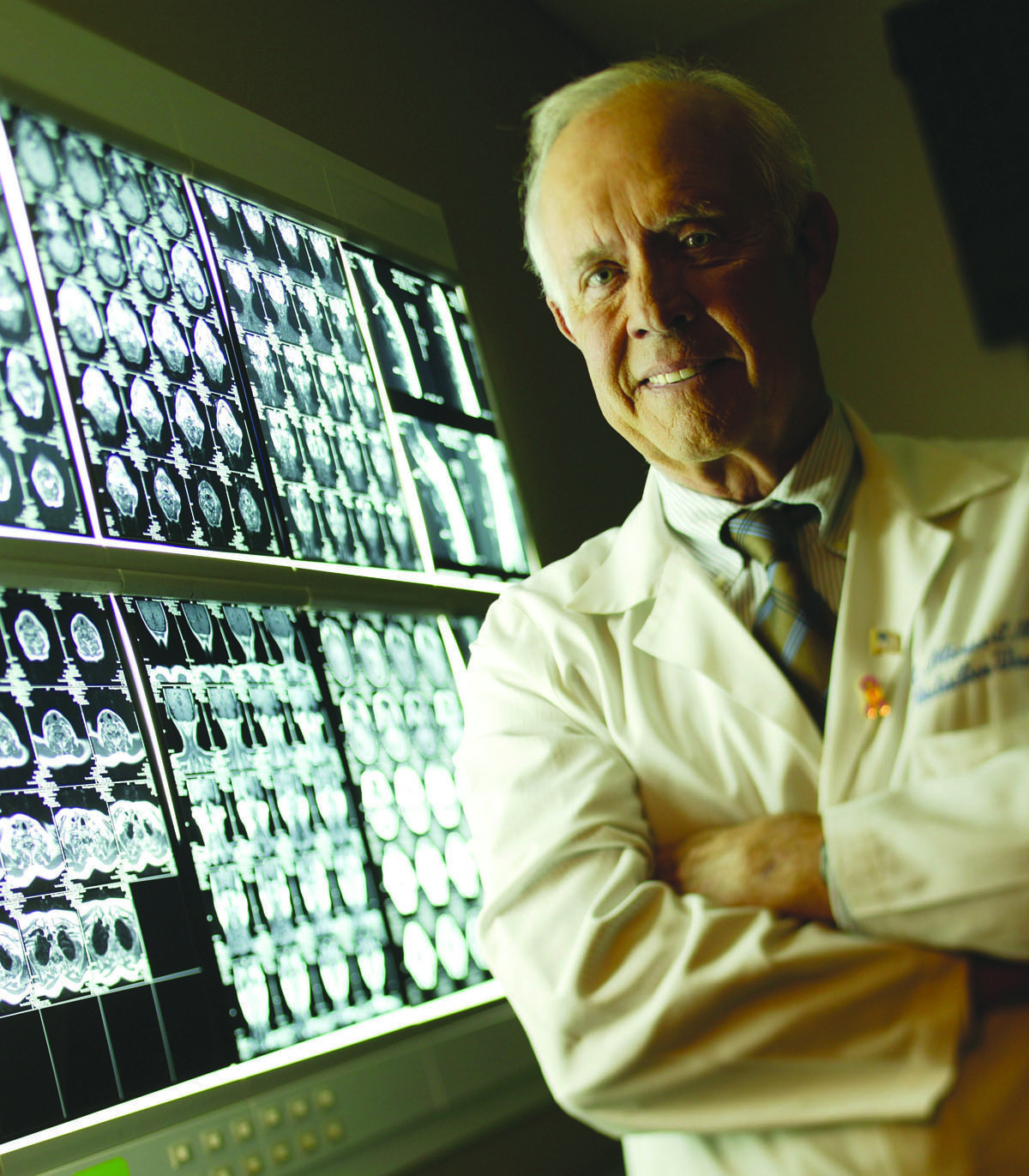 The Passing of a Dear Friend, Roger D. Miercort, M.D (1938 - 2019)
Carson Tahoe Health is deeply saddened by the passing of Dr. Roger Miercort, a beloved physician who was on staff for over three decades. Dr. Miercort had an unparalleled passion for his patients and dedication to the Carson Tahoe Cancer Center, which he was instrumental in building. Thanks to his leadership and tireless efforts, we've been providing comprehensive, quality care that exceeds the strict standards for ACoS Commission on Cancer certification. His many years serving as the Cancer Liaison Physician and Cancer Registry Quality Coordinator are also noteworthy, yet, of all, Dr. Miercort will be especially missed for the love he freely shared with each person he touched, with his ready smile, bright eyes, and a mighty heart.
Together on the Road to Wellness
With early intervention, advanced treatments, and top oncology experts, cancer is treatable. As an Affiliate of the Huntsman Cancer Institute at the University of Utah, Carson Tahoe Cancer Center provides the expertise you need and the support you deserve when facing cancer.

The cancer center, accredited by the American College of Surgeons Commission on Cancer, nurtures a strong network of support for those experiencing a cancer diagnosis. From the nationally recognized Cancer Resource Center and nutritional counseling to the no-cost lodging of the Merriner Cottages and financial support of basic necessities, the cancer center not only provides comprehensive care, but also strives to meet the "human needs" experienced through the rigors of cancer treatment. We understand everyone's journey looks a bit different, and broad support through treatment, for both the patient and family, is key.

Providing Strength to Our Community in their Fight with Cancer

Carson Tahoe has deep roots in the community. We understand our patients are our neighbors and loved ones, and our mission to enhance the health and well-being of our community is at the heart of everything we do. Carson Tahoe's Cancer Resource Center demonstrates this conviction by providing the most basic and essential needs our patients require. We are fortunate to be able to provide no-cost temporary housing to rural patients while they receive lifesaving cancer treatments, made possible due to a gift by Ruth Merriner and family in 2005. With 15 individual housing units available, we provided 2,217 nights of restful sleep for patients in need.
Many patients experience financial hardships during a cancer diagnosis. Working hand in hand with the Carson Tahoe Health Center for Philanthropy, we individually assess need and provide direct financial support for patients who qualify - in 2019, we helped 206 patients, totaling $101,674. Travel to and from physician appointments and cancer treatment is often listed as one of the main barriers to care by our patients. Cab vouchers and gas cards allow us to help patients attend these vital health appointments during and after their cancer journey. In 2019 we provided $20,100 in travel assistance. Our patient navigation program sets us apart from many cancer centers. A qualified team of experts helps patients access all of the resources available within the Cancer Resource Center and remove barriers to care. From diagnosis through survivorship our navigation team helps guide, educate, and advocate alongside our patients every step of the way. For a complete list of our Cancer Resource Center services, visit CarsonTahoe.com/Cancer.
2019: Carson Tahoe Cancer Center Statistics

1,342 — total new cancer patients

8,139 — total number of chemotherapy infusions performed

2,217 — restful nights at the Merriner Cottages for patients in need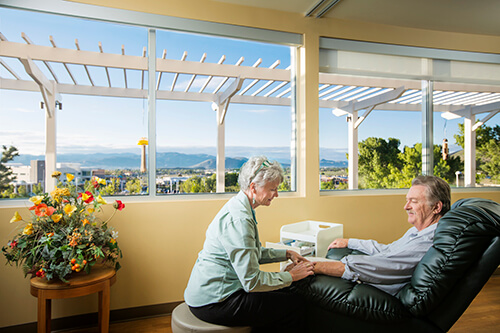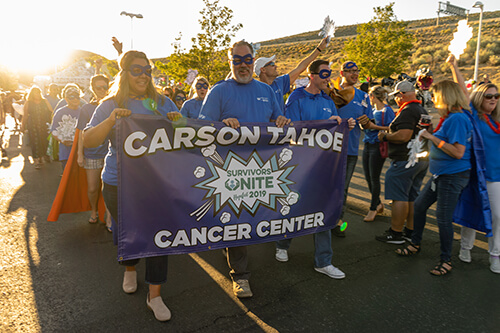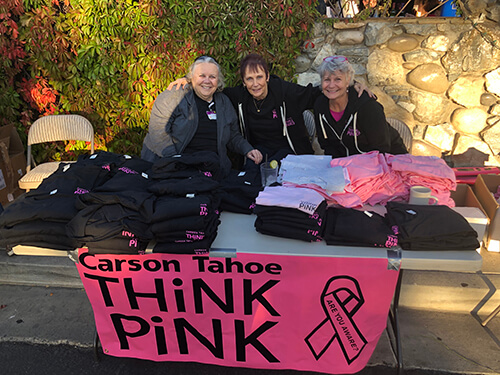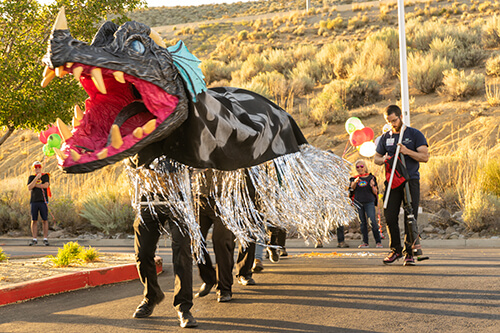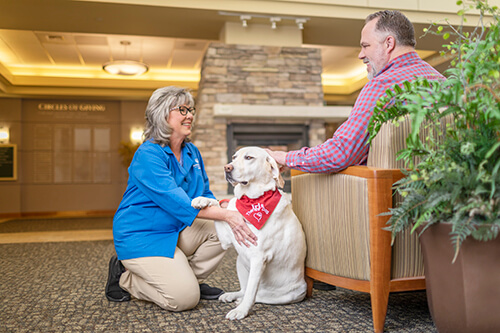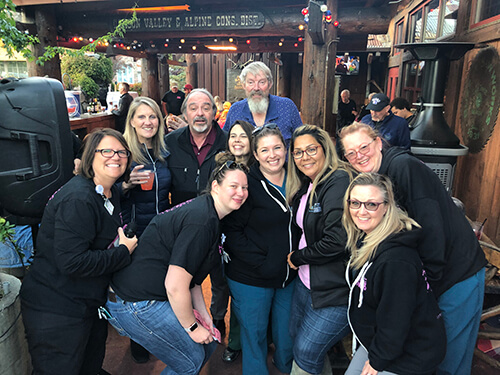 Cancer Center Committee Members
Shannon Beal, MD - General Surgeon
Dale Capurro, LCSW - Psychosocial Services Coordinator
Natalie Tegio, RN - Quality Improvement Coordinator
Reed Dopf, MD - Palliative Care
Mina Fiddyment - Manager, Health & Wellness Inst.
John Kelly, MD - Medical Oncologist
Maria Wilcox, RN - Manager, Ambulatory Infusion Center
Scott Mattes - Director of Ancillary Services
Tom McCoy/Cathy Zoller - American Cancer Society Rep.
Dina Tack, MD - Cancer Liaison Physician, Cancer Committee Chair
Jeanne Minnie, CTR - Cancer Conference Coordinator
Annie Millard, RN, BSN, MBA - Clinical Trials Coordinator
Gary Campbell, MD - Radiation Oncologist
Kinsey Pillsburry, MD - Diagnostic Radiologist
Pam Puckett, MS - VP Ambulatory Care Network
Jared Carter, MPA - Cancer Center Director, Program Administrator
Shelley Raebel, Pharm D - Cancer Center Pharmacist
Diane Rush - Director of Marketing and Communications
Mark Wolz, MD - Pathologist
Stephen Yasmer, PT - Manager, Therapy Services
Lisa Thayer, RN - Survivorship Program Coordinator
Heath Wallace, BS - Medical Oncology Manager