The well-being of one leads to the well-being of all.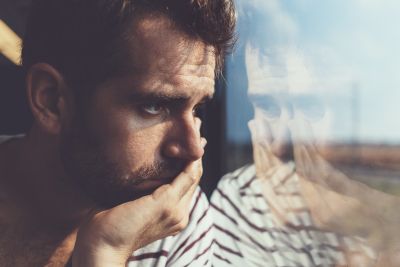 At Carson Tahoe Health we believe that mental health is a community effort. That belief was affirmed during the COVID pandemic as we saw an increased need for behavioral health services. Addressing mental health in our community has been a priority for many years. The growing demand for these services have been identified repeatedly through our tri-annual Community Health Needs Assessments. Carson Tahoe Behavioral Health Services (BHS) has been working collaboratively with community partners to identify and develop programs and services to ease mental health concerns within our community.
2020 challenged all of us, and was especially hard on those struggling with mental illness or substance use. The lack of human contact due to social distancing, mask-wearing, and closures of community venues, like restaurants and churches, have worsened depression and anxiety and disrupted usually-healthy coping skills. Add the insecurity of resources such as housing, basic necessities, and employment, causing these mental health challenges to increase significantly.
To address this increase in vital needs, Carson Tahoe worked diligently with other community organizations to enhance and expand various programs and services throughout the year. A few of our mental health accomplishments in 2020 include:
Carson Tahoe Mallory Crisis Center Expansion
Since its inception in 2018, Mallory Crisis Center has offered space to those experiencing a mental health crisis. They can receive immediate care without having to go to the Emergency Room or even resort to jail as had previously been the case. It's been an essential part of caring for the community, and last year, we provided service to nearly 3,000 patients with psychiatric needs or help with substance use.
2020 marked the time for us to expand the crisis center even further. By adding eight more beds, we nearly doubled the space needed to provide additional care for BHS patients. We're excited to report that the expansion will open spring 2021.
School District Suicide Risk Assessments
It's an overwhelming fact that one out of six students in America thinks about suicide (NEA Today, January 2020). In Nevada alone, 85,000 students felt sad or hopeless for more than two weeks at a time, 44,000 seriously considered suicide, 24,000 attempted suicide, and 800 required hospitalization.
For the last few years, BHS has been working side-by-side with the Carson City School District, supporting their social workers and counselors to conduct suicide risk assessment for their students. In 2020, we expanded those services to Douglas County and Dayton schools. Our BHS staff works directly with these schools, as well as parents and students, in providing initial intervention, safety planning, and necessary referrals.
"I would say that for our students who already have mental health issues Covid has been very difficult. Lack of structure and routine and not being able to come to a safe place has caused them to become dysregulated more often. Most students have been able to handle the changes well, but are so much more productive and happy being at school and having face-to-face interaction with teachers and peers," said Susan Squires, Empire Elementary School Principal.
Mental Health First Aid & safeTALK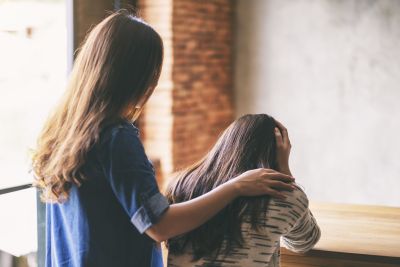 In 2020, we received a generous grant from a community member to help us implement safeTALK and Mental Health First Aid programs. The goal of these programs is to increase awareness and provide skills to members of the community to help identify and enter into conversation with their friends, colleagues, and neighbors who are struggling with suicide or other mental health challenges. Several employees at BHS have trained to hold these classes, and we plan to begin training sessions within the community sometime in spring 2021.
"As a teacher, I spend all week with students struggling with depression and anxiety - sometimes even suicide. I cannot wait to learn how to better recognize a crisis and care for my students by taking these classes," said Laura Ricks, Empire Elementary School Teacher.
First Episode Psychosis (FEP) and Early Diversion Assertive Community Treatment Team (ACT)
Last year we started our second ACT program, which is designed to provide wrap-around services to neighbors with mental illness and a history of incarceration. These services include medication management, therapy, case management, and skills training. This early treatment has helped some people avoid psychotic episodes altogether and for others, early treatment sets a foundation for future recovery.
"With the ACT Team's support, it made me strive to be a better person, it also has given me skills to address my mental illness and sobriety." - Cherie, ACT Participant
Carson Tahoe knows that the well-being of one translates to the well-being of an entire community. That's why we continue to provide successful programs and services that empower the people, all while implementing a system of care that encircles every aspect of health. We'll always be here for our community and are earnest in our role of being a beacon of health and wellness.