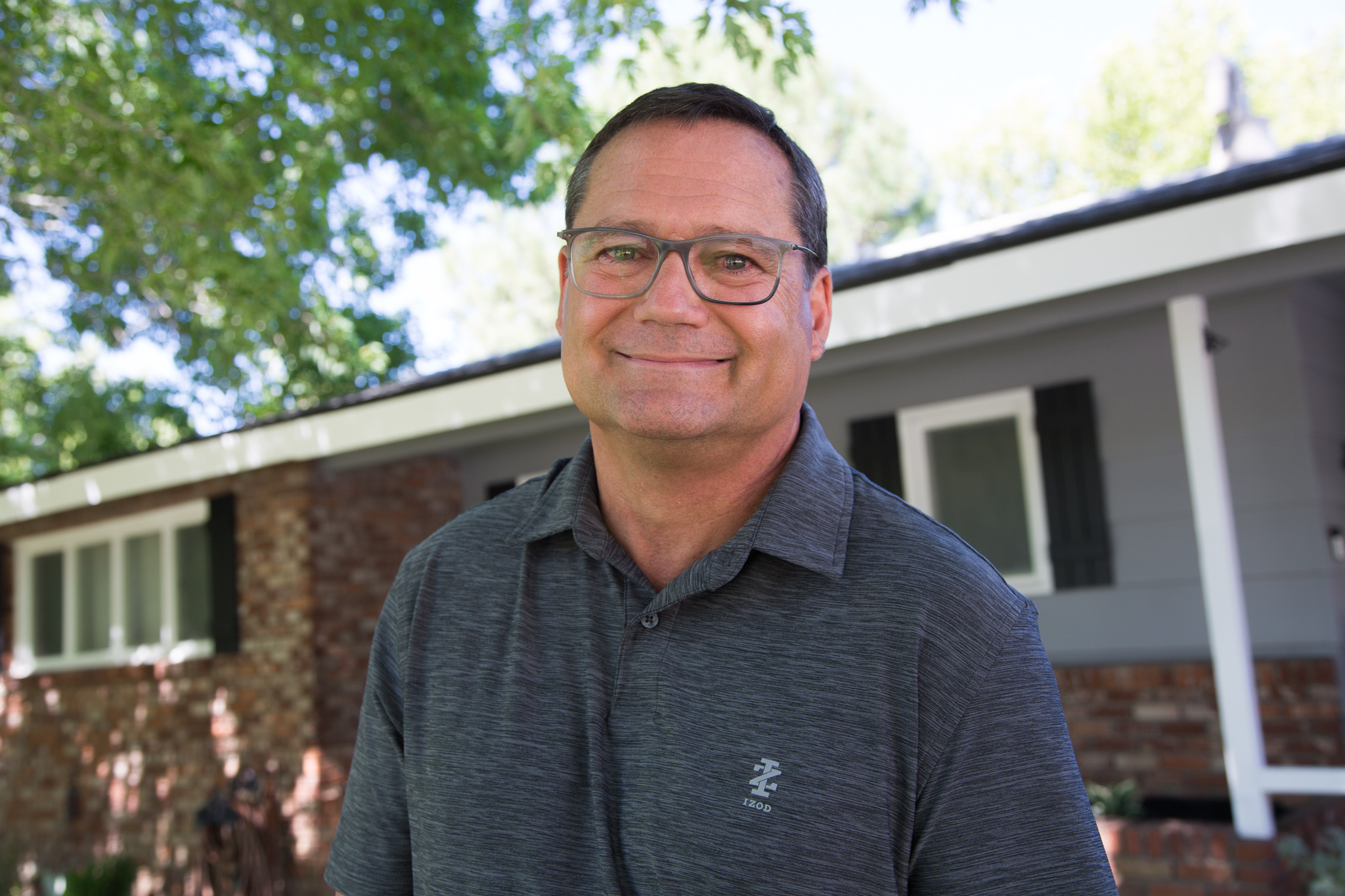 Carson City resident and golf enthusiast Patrick Tatro is getting back into the swing of things, including grabbing his golf clubs to hit the fairways.
The journey to this point was not an easy feat, but thanks to the care and attention he received as a result of a collaborative effort between Carson Tahoe Health and the University of Utah Health, he is now able to get back to doing the things he loves.
Patrick had been struggling with chronic back pain for many years, stemming from a fall on ice when he was young. After careful thought and persistent medical attention, he finally decided to schedule back surgery at Carson Tahoe Health.
Just a few days before the surgery, his plans took a turn for the worse. He ended up in the ICU with what felt like terrible back spasms. After several tests, his doctor discovered he had two blood clots in his lungs, which he found out later was linked to a genetic condition.
As a result, he soon developed necrosis in his left hip and sciatica, leading him to postpone his back surgery in favor of a hip replacement.
At that point, Patrick's physician recommended he seek out a higher level of care from a Trauma 1 care center. After evaluating his options, the University of Utah Health became his top pick, which, thankfully for Patrick, is a proud affiliate of Carson Tahoe Health. "It was a huge relief knowing that I not only had access to an elite care center but that they were affiliated with Carson Tahoe," says Tatro.
While at the University of Utah, Patrick received first-rate care under an experienced medical team that determined his best course of action. They discovered his back pain was being caused by a bone pressing on a disk, causing immense pain. Once the proper diagnosis was made and the surgery performed, Patrick was finally free of pain – and ready to get his life back on track.
"The care at University of Utah Health felt like home," says Patrick. "I knew I was getting top-notch care, but the doctors and staff all seemed approachable and down-to-earth. The experience was seamless and I appreciated the connection University of Utah Health had to Carson Tahoe. It made coming home and recovering so much easier."
From start to finish, Patrick says everything – from scheduling to insurance to travel – was stress-free, despite his being such a complex case. Patrick's story is a perfect example of how Carson Tahoe's affiliation with University of Utah Health helps connect the dots in accessing a higher level of care when needed.