Creating a healthier community by making a better health system.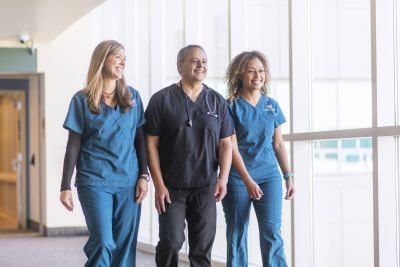 Providing quality care is the purpose behind everything we do. It's our commitment to patients and their family members, and the very reason we exist. For us, quality means providing safe, accessible, evidence-based, and patient-centered care – all while focusing on continuous improvement so we can provide the best outcomes possible.
We track a variety of information, from infection rates to patient satisfaction, which we use to determine the quality of our care and what improvements we should make. Our annual quality and performance program starts with clearly defining our goals. By building the processes and structures, we're reaching those goals, and frequent measurement and evaluation of our outcomes lets us adjust as we gain better understanding and continue to improve.
At Carson Tahoe, we're proud to have seen a decrease in hospital-acquired harm, including 48% fewer hospital-acquired infections and 61% fewer surgical site infections. Our Patient Safety committee increased visibility and transparency of processes involving adverse patient outcomes and went even further by beginning weekly patient safety huddles, which helped to respond "on the fly" to events, as well as change processes to improve outcomes. They carried out a standardized approach based on best practices to complete Root Cause Analyses. RCA action plans are used to improve patient care processes. We're also in the process of rolling out a new event reporting software, RL Datix, which will be used across the entire system to increase our ability to trend events and review them more promptly.
We brought quality experts together with caregivers to create a strong partnership. Plus, we added a Clinical Risk Manager that works on proactive risk assessments and helps with patient safety processes. A Project Prioritization Plan was created to fast track the appropriate improvements based on the need for patient safety.
The year of challenges.
The year of stepping up.
This past year taught medical providers everywhere about their resilience and dedication to the health and well-being of their communities. COVID-19 affected Carson Tahoe staff no differently. It's been a whirlwind of a year, but we stood firm in our commitment to serving the community by adjusting our processes, rescheduling elective surgeries, and bringing on more staff to handle the surge in COVID-19 patients.
During this time, we successfully rolled out Epic, what we think is the top electronic medical records software product in the U.S. Epic bridged a gap between our inpatient and outpatient services, which has greatly improved the coordination of care while also providing enhanced, real-time visibility of daily operations, clinical quality, and, most importantly, patient outcomes.
As the pandemic grew, so did our confidence in the ability to care for a record number of patients. With the creation of a surge plan, we significantly increased our bed capacity. And we're glad we did because Carson Tahoe saw the greatest number of acute care patients in its history. If we hadn't prepared a plan, we wouldn't have been able to care for our patients at such proportions.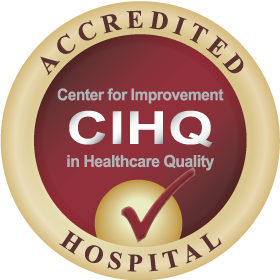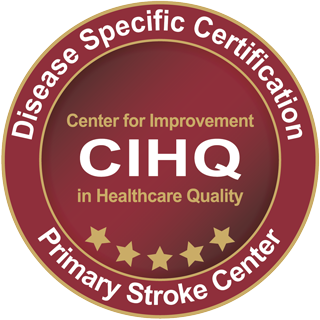 Despite battling a pandemic and operating at near capacity for months, Carson Tahoe managed to achieve reaccreditation by the Center for Improvement in Healthcare Quality. CIHQ was established in 1999 as a membership-based organization of primarily acute care and critical access hospitals. The purpose is to ensure its hospitals are effectively providing safe and quality patient care. This tri-annual survey came back with vast improvements over our last survey in 2017. We always expect the survey to find areas of opportunity, which help us to drive improvement, and this year we had nearly a 50 percent decrease in such findings and standards. This was a hospital-wide effort of which we're all proud to have achieved.
Along with our CIHQ accreditation, we successfully gained accreditation and recognition as a CIHQ Primary Stroke Center. This certification is a disease-specific accreditation, recognizing organizations for their implementation of evidence-based best practices for stroke patients. In addition, our labs had a successful certification survey from the Joint Commission.
Carson Tahoe Continuing Care Hospital achieved its recertification as a CIHQ Center of Excellence, which recognizes first-rate performance in the clinical management of medically complex patients with extended acute care needs.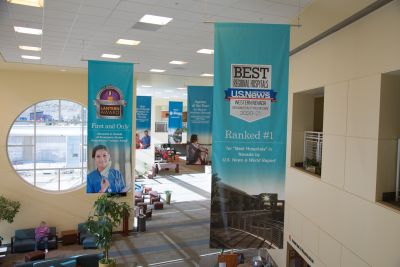 The Emergency Department became the first and only organization in Nevada to receive the esteemed Lantern Award for 2020. According to the Emergency Nurses Association, the Lantern Award serves as a visible symbol of Carson Tahoe's commitment to "quality, safety, and a healthy work environment." With a stellar dedication to improvement and quality care, and the completion of a rigorous application process, the emergency department staff has rightfully earned this award.
Receiving such a distinguished award is an honor that gives credence to the impact Carson Tahoe has on our rural community. Our emergency room services several counties in Northern Nevada and helps over 42,000 people each year.
Plus, U.S. News and World Report, the global authority in hospital rankings, named Carson Tahoe Health #1 for Best Hospital in Nevada in 2020. In helping patients decide where to receive care, U.S. News and World Report generates hospital rankings by evaluating data on nearly 5,000 hospitals in several adult medical specialties, adult medical procedures and conditions, and many pediatric specialties. This recognition was a welcomed honor to lift everyone's spirits and show us that we are indeed on the right path.
Looking back on 2020 highlights just how challenging of a year it was, but thankfully we overcame many obstacles and excelled in so many ways, all while living the mission of enhancing the quality of health and well-being for the community we so proudly serve.