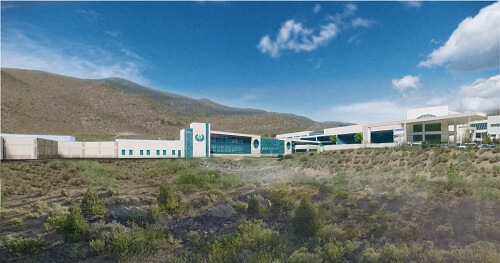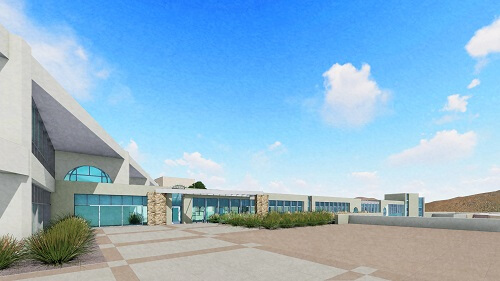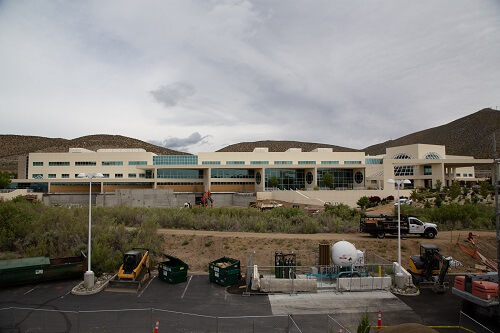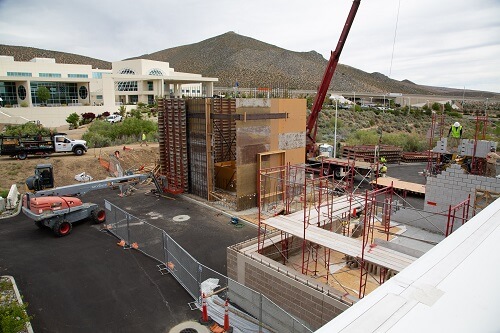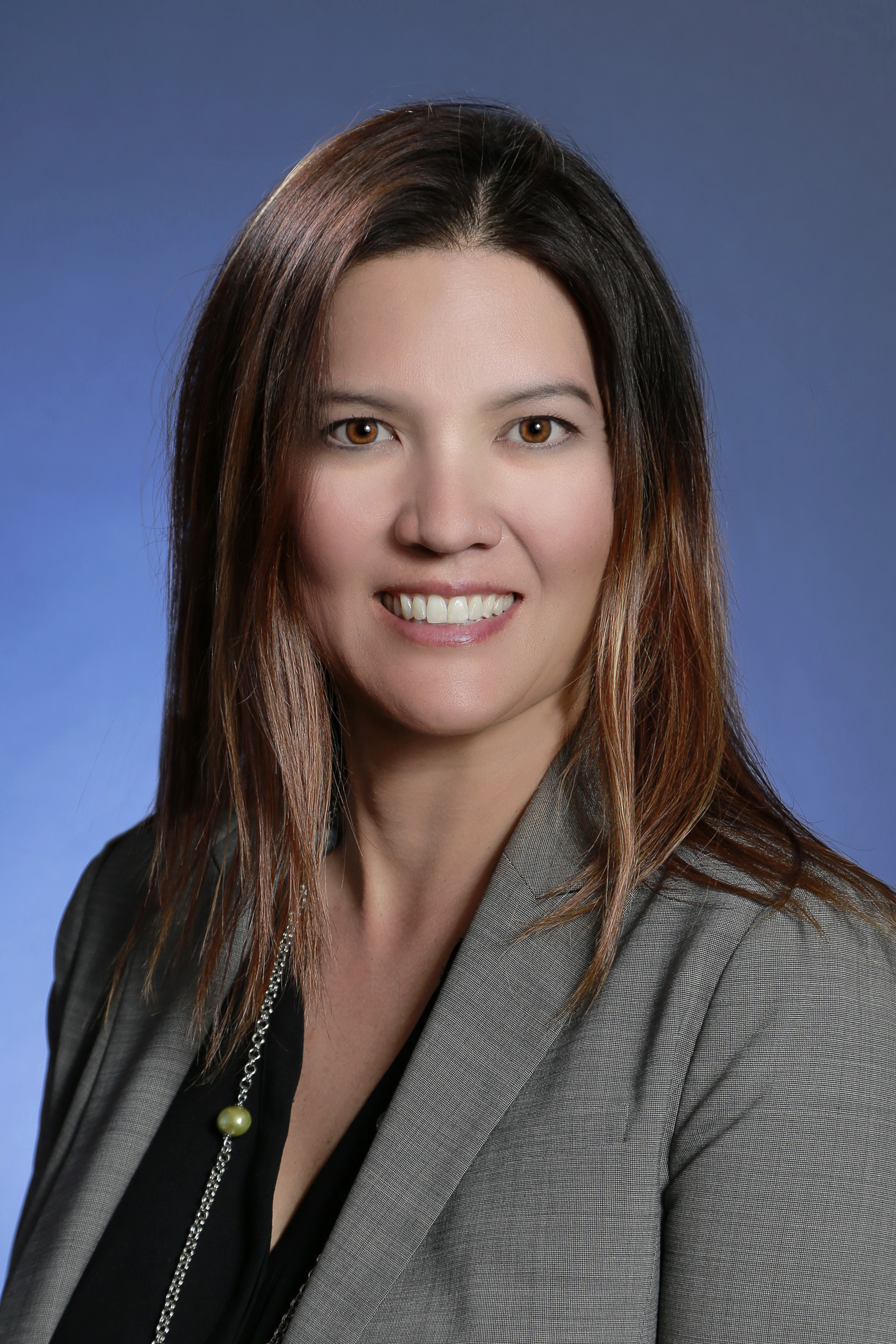 If you have been by the campus lately, I'm sure you've noticed a lot of rocks, dirt, steel, and cranes on site. What's up, you might be asking?
Well, 2019 marked the start of the first major renovations and expansions to the Carson Tahoe Medical Center campus since it opened in 2005. After years of planning, we finally broke ground in October 2019, beginning the first phase of our ten-year master campus improvements. This phase includes expanding our emergency department and adding a pedestrian connector between the regional medical center and Sierra Surgery, improving and simplifying access for our patients, staff, and visitors.
The first part of the project, eight new emergency department treatment rooms, bringing our capacity to 32, will afford our community better access to more timely treatment. The renovation will also include much-needed additional clinical space as well as providing a redesigned ambulance entrance. The new office space will open in late fall 2020, followed by the new treatment rooms in 2021.
Additionally, the engineering and groundwork was set in motion for a 20,000 sq. ft. expansion of the regional medical center lower level. When completed, this space will be home to a new laboratory. But by and far, the biggest notable change will be the highly anticipated enclosed walkway connecting the regional medical center and Sierra Surgery. This two-story connector, with large windowed walls, will bridge the Eagle Valley Creek providing spectacular views of the surrounding flora and fauna while providing patients, staff, and visitors convenient access between the two buildings.
While these projects are all easy to see from the outside, there is a lot of work taking place inside the regional medical center to keep our services state-of-the-art. A multi-year project to update and energize every patient room is underway. We remodeled the pre-op and post-op units to be more efficient. And, we're forever upgrading and updating our equipment and technology in order to continue to meet the healthcare needs of our growing community.
As you can see, a lot's happening here. 2019 was the year of change – from the inside out. Our goal is to achieve a healthy community that thrives. These investments are one way to ensure we are continually improving the health and well-being of the communities we serve.
Michelle Joy
VP, COO