Our future is Epic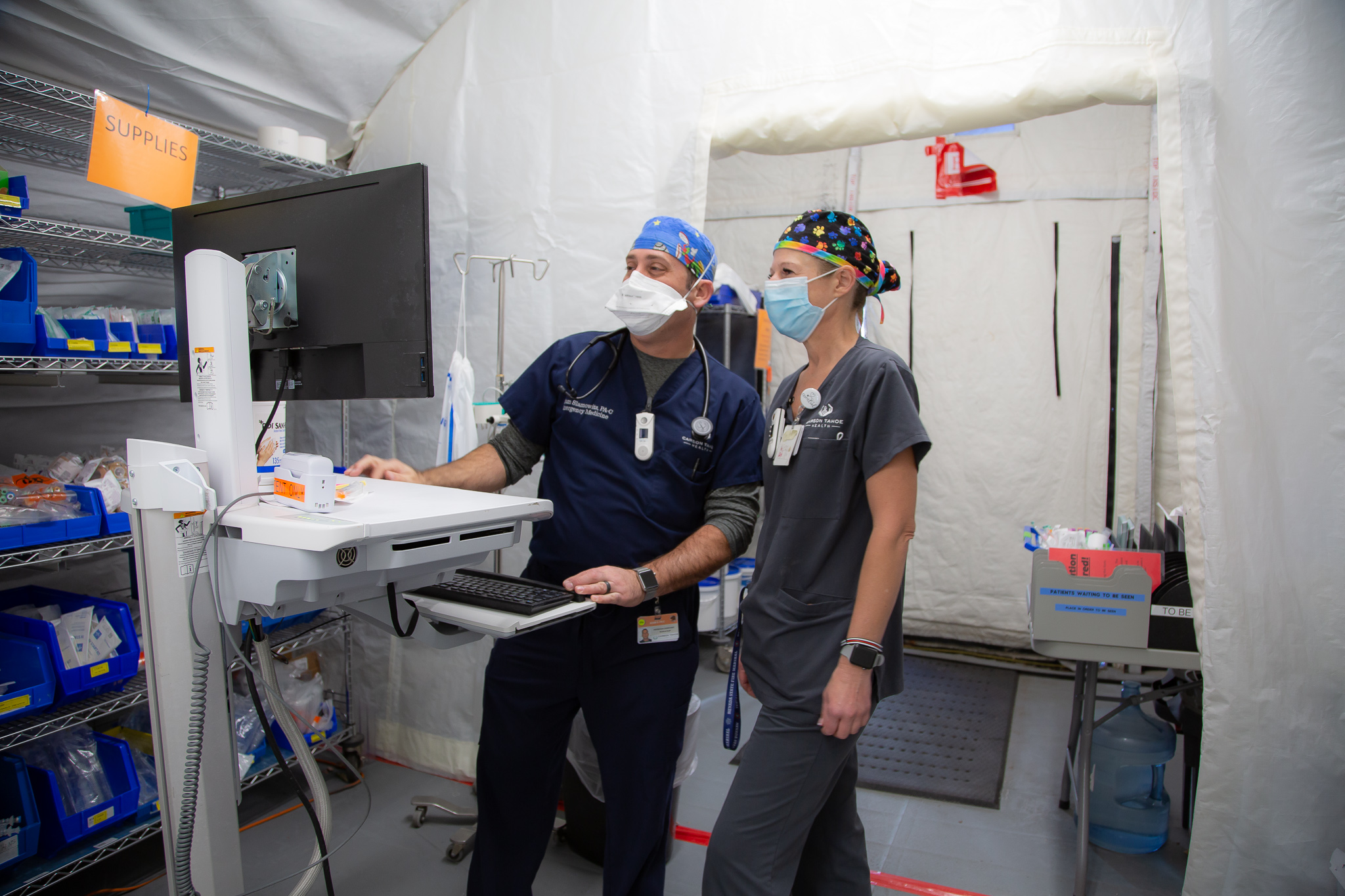 Epic is the most widely installed healthcare information platform in the world, connecting over 250 million patients to their healthcare providers. When January 2020 arrived, the Carson Tahoe Health staff were well on their way to launching Epic in April. With training taking place, schedules planned, and technology already being installed, it was an "all hands on deck" affair. The launch had been over a year in the making and was poised to greatly improve clinical ability caregiver satisfaction, as well as patient safety and satisfaction.
Enter Coronavirus. In order to turn our attention to the pandemic, we pushed back the Epic launch to October 10, 2020. Thankfully, between the trials of addressing COVID-19, an approaching election, and a CIHQ survey, our new electronic medical records system launched successfully and on time.

Patient-focused care journey
In addition to switching up staff workflow and charting to improve patient care, Carson Tahoe Health went from over 20 separate systems to just one Epic system overnight. Now the technologies effectively talk to each other, simplifying clinicians' processes throughout the entire system. Since its launch in October, Epic efforts have been running smoothly and everyone has adjusted to the new technology. Plus, we're continuing to train as changes are made and new team members are brought on board.
My health. MyChart.
The new patient portal, MyChart, was initiated to combine the three existing patient portals into a single, more robust access point covering charting, registration, scheduling, physician notes, patient information, and more.
"MyChart has been a great tool in managing my health," says 28-year-old Kassandra Fuentes. "The app is easy to use and provides me with timely results, such as one-day access to my blood tests. It's a relief to be 'in the know' and MyChart puts me in control of my health records & well-being."