Working at Carson Tahoe is different. Yes, really. We not only make compassionate care a priority, but we embed it into our culture. Carson Tahoe is a private, not-for-profit 501c3 organization, where its earnings are invested directly back into our community, our services, and our technology. While offering a positive work environment, we also offer competitive benefits, a beautiful landscape, a 24-hour Starbucks, education opportunities, and so much more. Keep scrolling – we promise your perfect job is waiting.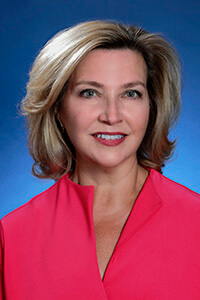 Joanne Miller DNP, RN, NEA-BC, Chief Nursing Officer
Joanne Miller was appointed vice president and chief nurse executive for Carson Tahoe Health in August 2020. Dr. Miller is a Baldrige Executive Fellow and proven transformational leader with successful outcomes for creating innovative approaches to patient care and patient experience delivery models. Her passions include eliminating preventable harm, improving the patient's experience and creating a healthy work environment for team members. She excels with engaging physicians and all staff and mentoring aspiring nursing leaders. She is inspired by empowering nurses to practice as caring scientists and bringing the voice of the patient to the center of decision-making. Joanne brings more than 30 years of hospital operations experience and nursing excellence, including 18 years as Senior Vice President of Patient Care Services, Vice President of Surgical Services and Chief Nursing Officer in both major academic health systems and community-based hospitals. She engages and collaborates with the Deans of Schools of Nursing to create a new generation of highly skilled nurses.
Prior to joining Carson Tahoe Health, Joanne served as Chief Nursing Officer and Vice President of Patient Care for Johns Hopkins Medicine/Sibley Memorial Hospital, a not-for-profit in Washington, D.C., that is in the Johns Hopkins Health System. She holds a doctorate of executive nursing practice from Drexel University, a master's degree in nursing administration from the University of Hartford, and a bachelor's degree in nursing from Mount Saint Mary College. Connect with Joanne on LinkedIn and get to know her through a question & answer blog.
---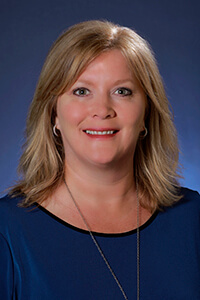 Tracey McCollum, MSN, BSN, RN, PHN, CENP, NEA-BC
Tracey joined Carson Tahoe in 2014, with over 16 years of Nursing Leadership experience. She has a strong clinical background in Critical Care, Obstetrics and Medical Surgical, as well as focusing seven years of her career in Quality & Risk Management. Tracey started her nursing career in Northern California, where she worked as a Director of Nursing for 10 years. She is a strong leader with director experience in outpatient services; has led a multidisciplinary team to design, build and run a new Urgent Care/Occupational Health Center; and develop this new service-line. Tracey has also been a Director of Employee Health, Occupational Health, and Safety.
Tracey earned her Master of Science in Nursing/Nursing Administration degree from the University of Texas at Arlington after completing her Bachelor of Science in Nursing/Public Health Nurse degree. Additionally, Tracey holds a green belt certificate in Lean Six Sigma and is a proud member of the Northern Nevada Nurse of Achievement Committee. She has worked with the community as a graduate of Carson City Leadership Institute, member of Human Rights Review Committee through Eagle Valley Children's Home in Carson City. Tracey is a Board member with Friends-In-Service-Helping (FISH) in Carson City and also serves on the Board of Directors for Sierra Donor Services. Tracey is married with two sons. She enjoys golf, concerts and traveling. Connect with Tracey on LinkedIn.
---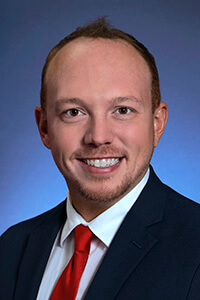 Dustin Bass, MHA, BSN, RN, CEN, NE-BC
Dustin joined Carson Tahoe Health in August of 2016 and currently serves as the Director of Emergency and Urgent Care Services. Dustin is a diverse and multi-faceted nurse leader who is passionate about improving nurses' lives at the bedside. In 2020 Dustin was elected to serve on the National Emergency Nurses Association (ENA) Board of Directors from 2021 to 2024 to help guide best practices in emergency nursing. Additionally, he has been a guest on the nationally recognized "Art of Emergency Nursing" podcast and has presented at regional and national ENA conferences sharing his unique perspective of "Amplify your Awesomeness; as a Nurse, Leader, and Unparalleled Individual."
After graduating with his Bachelor of Biological Science from Mountain State University and then his Nursing Diploma from Mercy School of Nursing in Charlotte, NC, he began his nursing career. He went on to obtain his Bachelor of Science in Nursing from UNC-Charlotte and his Master's in Healthcare Administration from Ohio University. Recently he was accepted into the DNP program at Yale University to study Healthcare Policy, Innovation, and System Leadership. Dustin has spent time as a bedside nurse in the Emergency Department, Trauma ICU, Pediatric Trauma Unit, and Float Pool throughout his career. In leadership, he has served as a Charge Nurse, Clinical Supervisor, and Nurse Manager in ED's across the country before his current position. Recently the Carson Tahoe Emergency Department team was awarded the nationally recognized Emergency Nursing Association Lantern Award under his direction and leadership. In his free time, he likes to travel and spend time with his family and friends all across the United States. Connect with Dustin on LinkedIn.
---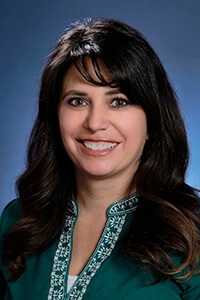 Christina Sapien, MSW, LCSW
Christina has been part of Carson Tahoe Health, Behavioral Health Services (BHS) since 1992, serving as the Director of Behavioral Health Services (BHS) for 12 years. Under her leadership, BHS has grown from 28 inpatient beds to 52 (and counting). She has brought innovative programming to the region, to include the only one in the state, Mallory Behavioral Health Crisis Center. She has also developed grant funded community outreach programs such as First Episode Psychosis, Hospital Diversion - Assertive Community Treatment and Early Diversion - Assertive Community Treatment. Christina's passions include advocating for individuals with mental illness and substance abuse issues. Developing innovative, evidenced-based programs to serve community members.
She is a Licensed Clinical Social Worker and graduate of University of Nevada, Reno. She is also an Advisory Board Fellow and member of the National Alliance on Mental Illness. Christina's focus is laying the foundation of trust and mutual respect amongst the BHS Team. She is committed to empowering nursing, therapy and support staff by offering opportunities for individual growth. She is an advocate for utilizing students and interns on the BHS units, to include nursing, social work and other therapy/counseling disciplines.
---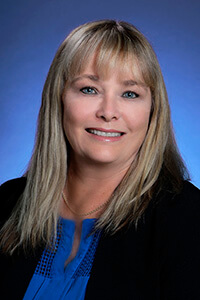 Cynthia Parker, MBA, BSN, RN, CCRN, AACN
Cynthia is the Administrator and Director of Nursing at Carson Tahoe Long Term Acute Care Hospital. She brings a dynamic approach in her leadership style focusing on building a positive work culture since she joining Carson Tahoe Health in 2014. She is passionate about patient involvement in their safety and care. As a leader, Cynthia ensures the hospital system, nursing and patient needs align efficiently and smoothly. She balances the business perspective with clinical guidelines and the needs of staff, combining them into a functional system.
In her previous role at Carson Tahoe Health, Cynthia managed the Critical Care Units. She implemented the Transitional Care Unit (TCU) and established Shared Governance. Before joining Carson Tahoe Health, Cynthia managed Critical Care Services in a 450-bed hospital in Northern Virginia. She succeeded in promoting new service lines for the benefit of the community. Cynthia participated in the Magnet journey and celebrated a successful designation.
Cynthia holds a Masters of Business in Administration (MBA) with a focus on Healthcare Services. She obtained her BSN from Virginia Commonwealth University (VCU). She served on the local chapter of AACN in Virginia as Treasurer, President-elect and President. Cynthia volunteers in the community as an advisory board member and participates in local fund raising events to benefit the community. Connect with Cynthia on LinkedIn.
---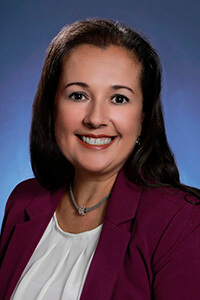 Maria Freed, BSN, RN, CCRN
Maria has called Carson Tahoe Health her second home since 1998. She has served the organization as a Staff Level Nurse, Charge Nurse and Nurse Manager on the Telemetry and Intensive Care Units. In those roles she excelled in building respectful relationships with colleagues and patients alike. She transferred to the Education Department in 2013 to pursue her love of teaching and mentoring. She is passionate about developing the new graduate nurses and supporting them as they transition into practice. She was appointed Manager of Clinical Education Services in 2019. Maria graduated with her Associates Degree in Nursing Science from Antelope Valley College in December of 1993 and earned her Bachelor's Degree in Nursing from Nevada State College in 2013. Currently she is working to obtain her Master's degree in Nursing Education from Western Governor's University.
---
"I had worked for 28 years in a big city hospital and with a lot of different people, so moving to Carson Tahoe was such a wonderful change! My co-workers in Labor & Delivery are so smart, and very caring to their patients and to each other. Because of support from our nurse manager, we all have a chance to contribute to our unit's improvement and success, as well as our own. We are all very proud of our 'culture' here. And ... the beautiful physical environment is icing on the cake! I have been here for 14 years, and expect to be part of the Carson Tahoe family until I retire..."