There is only one reason to call 911, an emergency.
There are hundreds of reasons to call the FREE Carson Tahoe Nurse Health Line.
Do you have a medical problem, concern or question and don't know what to do?
If you are having a health issue but aren't sure if you should go to the ER, then call our FREE, 24-hour Carson Tahoe Nurse Health Line. Our nurses have been specially trained to answer your questions and assess your medical situation. They will provide appropriate next steps saving you time and quite possibly an unnecessary trip to the emergency room.
Carson Tahoe Nurse Health Line is in partnership with Remsa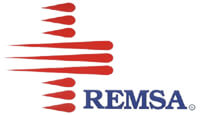 A Blueprint for Each Level of Care at Carson Tahoe