A gift of $60 will support TWO caregivers' Calm app for TWO years! However, gifts in any amount are welcome.
Help us reach our goal of $58,000!
Thank a caregiver today! Give them the mental and emotional support of Calm. Calm's mindfulness, meditation, and sleep assistance can help to:
Reduce the risk of heart disease and infection

Increase our attention to others' well-being

Enhance mental and physical performance

Reduce chronic pain

Help fight age-related memory loss & dementia

And so much more!
A sponsorship supports the health of our caregivers, their families, and our whole community.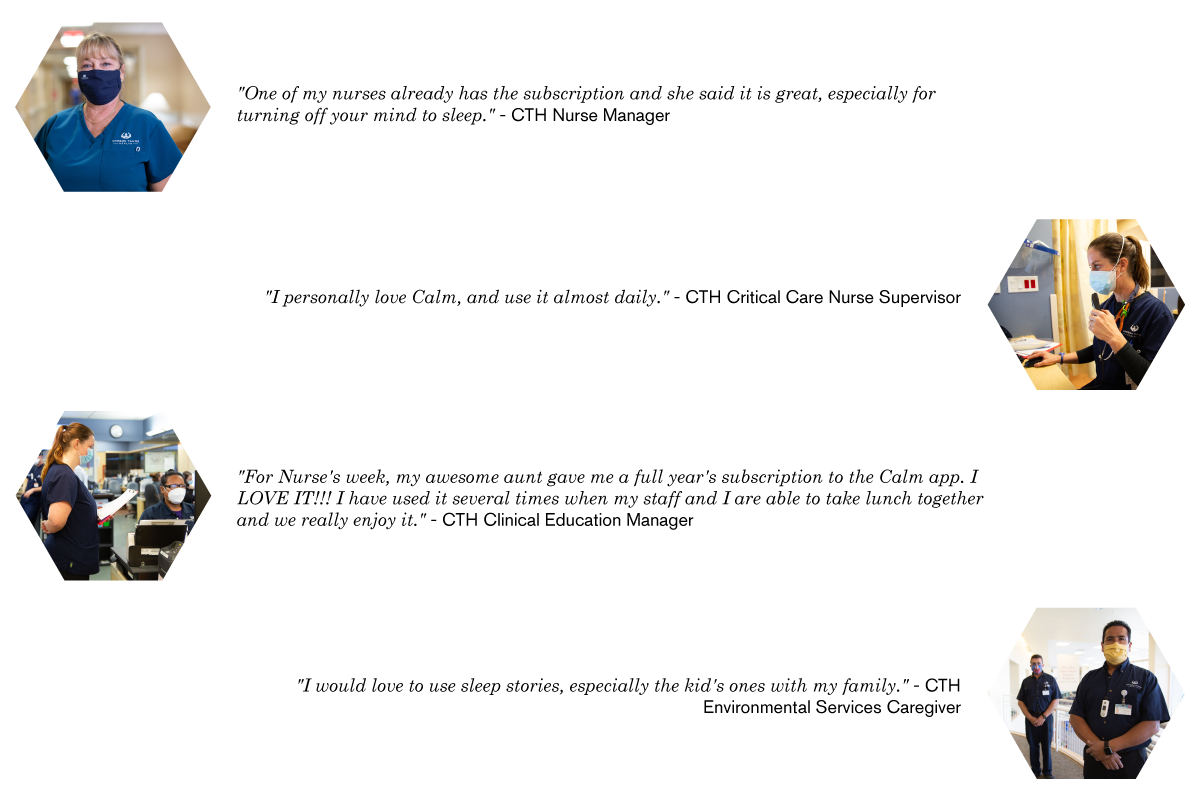 Our nurses, doctors, and all caregivers have to bring their 100% focus and calm to patients each day. It can be difficult to stay "on" all the time, especially over the last two years' pandemic. Your investment in your caregivers' Calm is an investment in the health of our entire community!